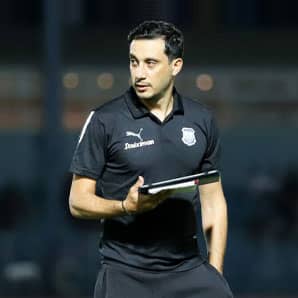 Giorgos Eleutheriou
Head Performance Analyst APOLLON FC
Biography
Head Performance Analyst APOLLON FC
UEFA A License / MBP Scouting and Game Analysis
Working at APOLLON FC since 2019.
Responsible of the team's performance analysis and for the opponent analysis.
My goal is to create a culture of learning to the players of my team combining video and data with the realistic data of the team's performance, in individual and subgroup level. This will push each player to contribute to the highest level possible.
FOLLOW ME

All sessions
Εβδομαδιαίο πλάνο βίντεο ανάλυσης
27 May, 2022
13:20 - 13:55
Συζήτηση στρογγυλής τραπέζης
27 May, 2022
16:05 - 17:00